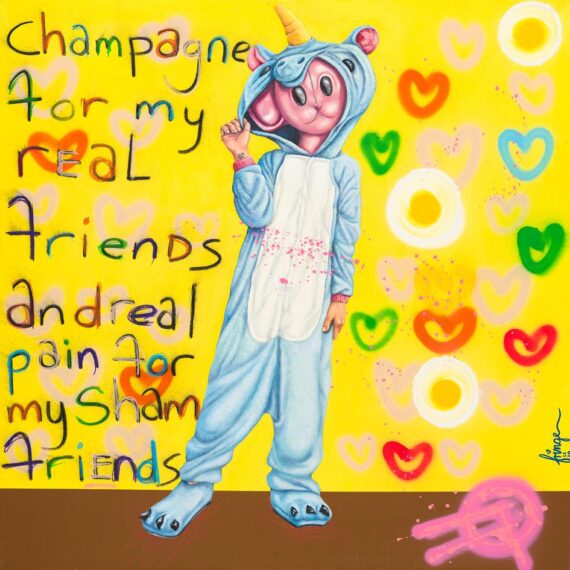 I'll name my price
On the outside looking in is not a place I always want to be. I sometimes want to be on the inside looking out. But where is the inside and who decides? It's not as though the gallery always has windows onto the real world. Most of the time galleries are closed spaces that create their own universe of (shooting) stars and wormholes.
To orbit, one has to have the gravity of the sun. And artists gravitate to light and fire like nobody else. I think that the point of being an artist, who lives every day in pursuit of art, is more important than the name you sign on your work.
That's pushing it I know, but the artwork itself must talk. That doesn't mean that the artist's name shouldn't be part of the fun. I prefer a name that conjures who I really am, than to be renowned for being called John Smith.
I love being part of a club that includes Punkmetender, Rebel Bear, Mr Brainwash, Plastic Jesus and the like. I prefer it to the old boys club that allows you in by virtue of your surname.
What's in a name? Everything and nothing. It depends on who you want to be. And I want to be in control of the good experience that is me in the gallery, me on the social media, me in the art of your life. Even if I cannot take complete control of my legacy, I can go on this important part of the journey with you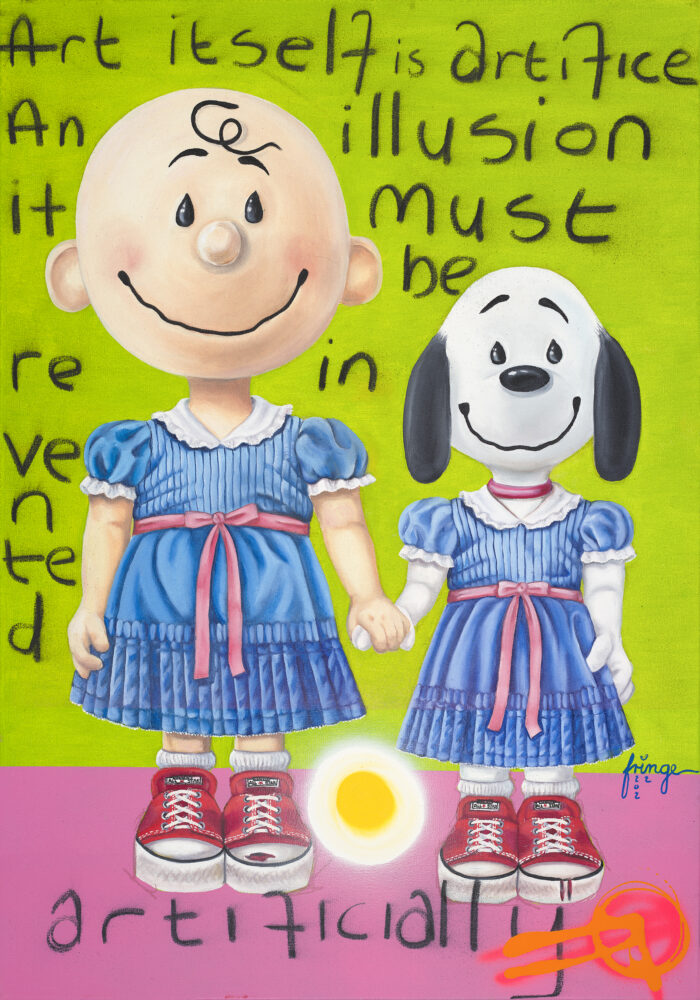 The colour of money is not always green. But it is green in American comic books that sort of set the standard for what goes on in pop art. This was before pop art took inspiration from Japanese ...
Read more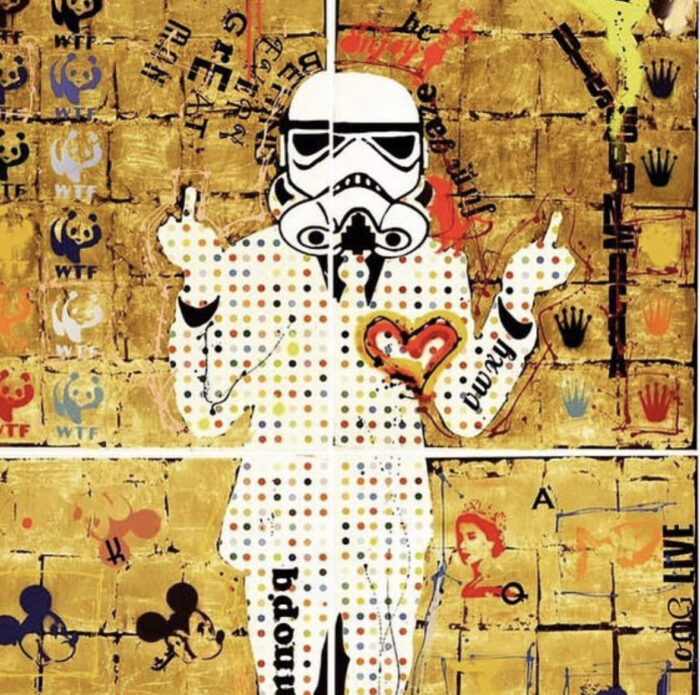 Once upon a time I was a party animal. Well more of a lapdog than a wolf. I sort of fell apart when the party peaked, but I was party animal nevertheless. Then my conscience got the better of me ...
Read more