A world of pop art
ARTWORK BREAKING BARRIERS
FRINGE ON THE RISE
FRINGE
Undoubtedly the reigning champion of South African pop art, Fringe's artistic prowess shines through his captivating paintings on canvas and his intricately crafted figurative plastic and bronze sculptures. His journey is a fusion of prolific creativity and well-timed solo exhibitions that have propelled his distinctive series to the forefront.
MEET THE ALTER EGO
GUTINKE MEINE
Gutinke Meine gives Fringe space to play, and create various effects. Murakami daisies, Warhol print, Spongebob Squarepants, Hello Kitty and details of great masters like Van Gogh, Monet and Klimt.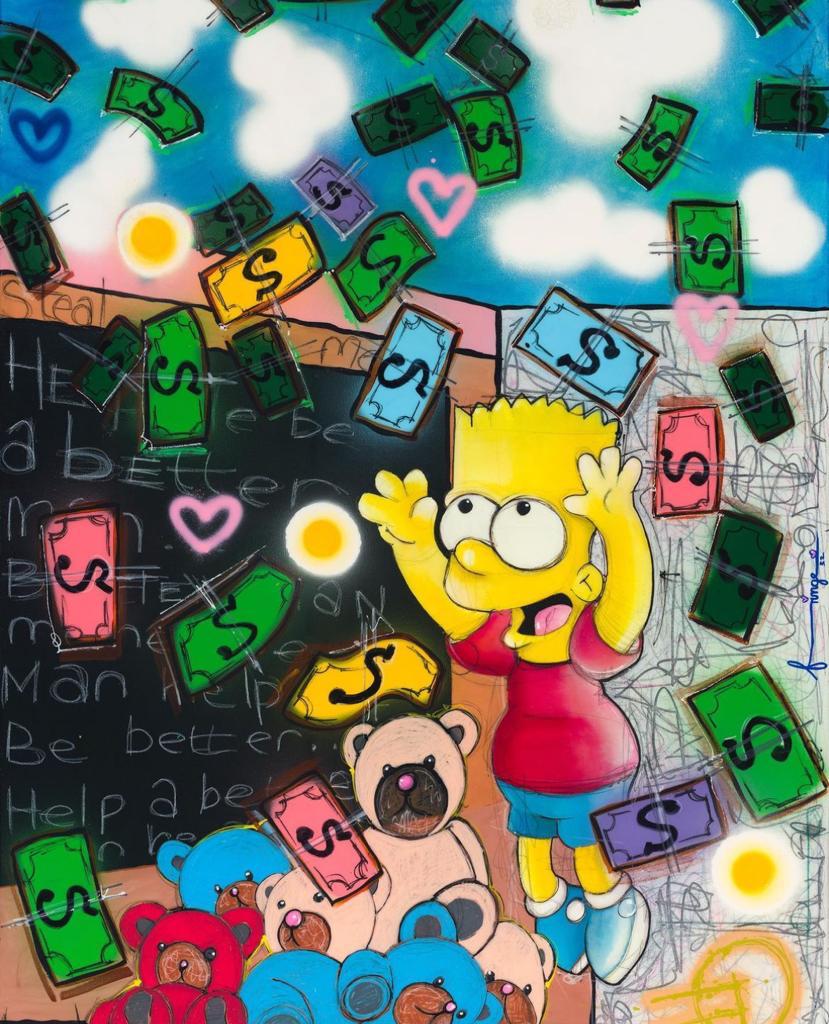 Drove into town for supplies, and by that I mean some part of an old machine that doesn't get manufactured anymore. And an old book that's out of print. Ancient things that give away their secrets...
Read more