Playthings and Heart strings
Artists have to be good hunters — as Carson McCullers wrote, 'the heart is a lonely hunter' and that describes mine almost perfectly. Most of the time the point of the exercise as an artist is to find a way into one's own subconscious, by unearthing some image or reality that joins one's inner dialogue.
If I see something that doesn't talk to me (or with me) I know it immediately. The kinds of things that do not join my conversation are things like chains, weapons, ropes, or anything that speaks of negativity or aggression. That's not me.
And then there is Suzy.
I came upon Suzy by chance. I was investigating visuals of the past, looking at supermarkets and vintage motorcars at street intersections, when I saw the familiar plastic model in its real situation. Everyone knows the Suzy doll, that sweet disabled blonde child holding a charity box for you to fill on the way out of the shop, once you'd bought your groceries.
Suzy is the quintessential, incidental public artwork. She has graced the walkways and portals of public spaces for decades, has pulled at the heartstrings and made people offer their last pennies in sympathy, since I was a toddler. I cannot think of a more beautiful found item to have as a part of my artwork than this child that stands for all children in need.
But how to incorporate Suzy into my artistic world view has been my challenge. My own miniature and beloved creature I have called Gutinke Meine, because I have wanted it to be a love token that also seems to traverse generations. People must think of how teddy bears go down the line, until they are absolutely destroyed by the love and cuddles they receive for decades.
So, by combining Suzy with my own sculpture of a futuristic teddy, I am offering what I believe to be the ultimate Fringe love token. Don't forget, Suzy herself has spent her life clutching her charity box – and her teddy bear. And now, she has become a sweet little alien that wants nothing more than to alleviate all human tragedies.
I love the coming together of different characters with different meanings. If I think about it, it's been the basis of so much of what I've created — my artistic universe really is a pop playground of brands dressed up like animals. Suzy is an advert for sympathy, and I hope she continues to open the hearts of her admirers regardless of how I may evolve her.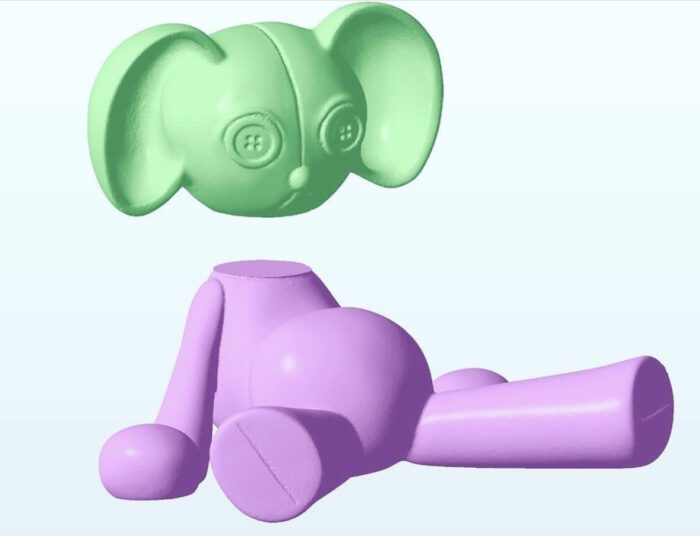 Making art for normal humans is abnormal
It's not enough to simply say that the universe is an art gallery, when it's actually a commercial art gallery. Everything creative is for sale. It's kind of frustrating that ideas are luxuries f...
Read more