On Paradise Valley
One of the things that struck me, while I was planning my latest series called Paradise Vally, is the inequality in the art world. It's something that I hoped art could rectify although I don't know if it's altogether possible. But it's something we should strive to overcome through what we make. I believe we should portray a world in which the best is possible.
Like me, most artists begin their journeys from a place of solitude, and they don't know where their ideas will lead them. It's hard to tell, while you have a pencil or brush in your hand, whether you're having a big or small idea. And there is nothing wrong with small ideas. That's why the pop idiom functions well within the limitations of the canvas. Because the most insignificant characters and events in our lives are sometimes the most interesting and life-changing. They have potential.
That's why I decided to make the Paradise Vally series a playground of equals. Just yesterday a kid looked at one of the canvases and remarked: "Wow there's Peppa Pig! When I was growing up I thought she was just normal and it turns out she's like seven feet tall!" Well, I went online and indeed Peppa Pig is a giant. But she is a humble giant that is able to learn something new every day.
I think that if one pays attention to the origins of our popular culture, then you will see how artists have tried to overcome the overwhelming corporatization of images by making intentional mistakes with them that bring them down to earth. That's what I'm doing by putting all the playground animals in one frame, looking out at us as if to say, "come and play with us, no matter at what stage of your development you may be."
When I combine the playmates of our cartoon history, I do hope that I am transgressing the boundaries of our consciousness in an almost hallucinatory, but positive way. I don't think Pikachu, or Elmo, or Cookie Monster or Finn would mind taking a long journey together. And certainly, where they land up – a place of wild infringements of intellectual property — is a place I would love to go.
Anonymity has some Fringe benefits
The answer can be found at Daville Baillie Gallery, located in Joburg's trendiest new urban development, Victoria Yards. Or, at least it will be until 29 September, when you can catch the new ex...
Read more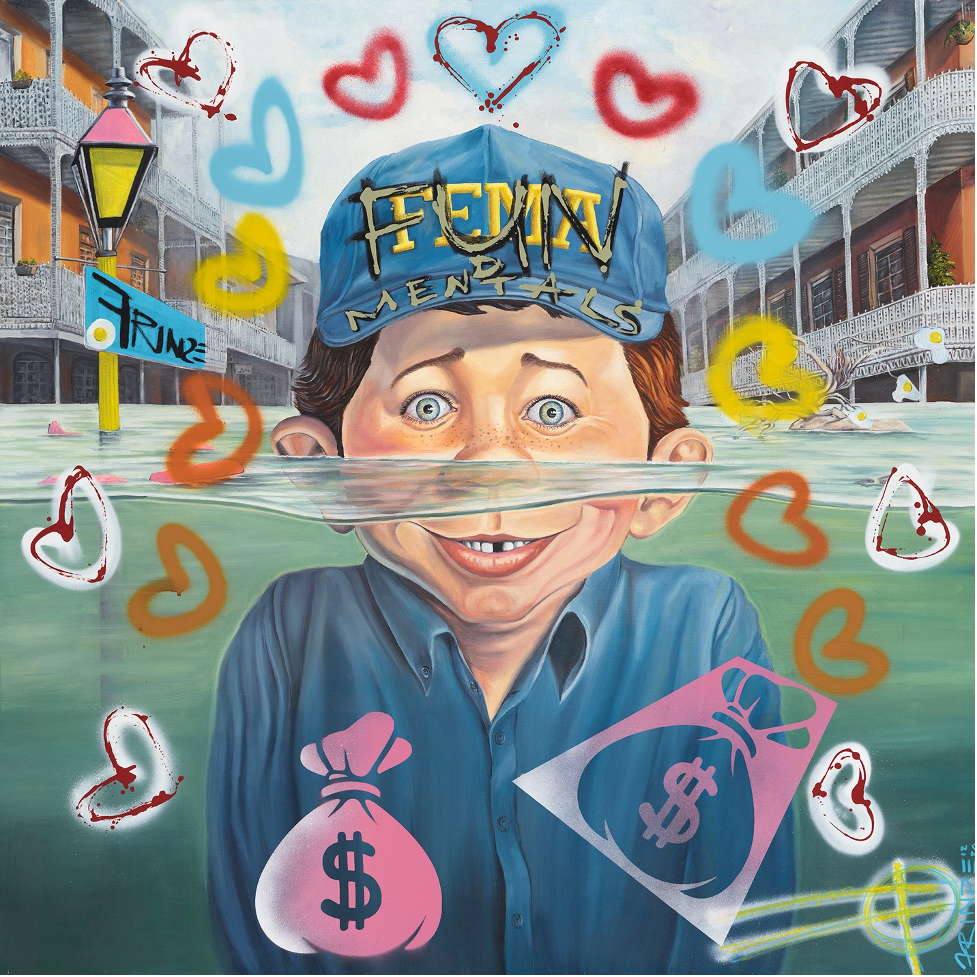 Party dresses and party poopers
My ongoing infatuation with Alfred E Neuman, the mascot of the now defunct MAD magazine, is really an infatuation with selfie culture. This is influenced mainly by the way that we don't really ca...
Read more