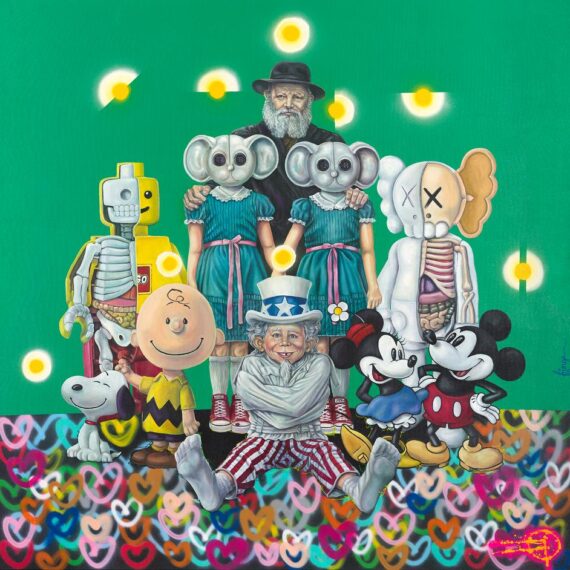 Attitude free not attitude freak
Once upon a time there was a painting, unlike any other painting before it. It took itself very seriously, perhaps a little too much so, which also made it shy and reserved.
Once upon a time there was a painting that didn't want to be seen at all. I didn't do that painting. I don't even wish I had.
Generally, I'm afraid of paintings with bad attitude. I'm a perfectionist — and while I allow my mistakes to show, I am careful to exhibit only those that have some bearing on what I want to say.
I want to keep you guessing about where the perfection ends and where the trial and error begins. In this way you begin to ask yourself, why is he always going further? Is it because he is a frustrated perfectionist, or a frustrated rebel?
And what's the difference really? If art was a theatre piece and I was an actor in it, then I would belong to the method school of acting. I'd be like Jon Voigt in Midnight Cowboy, and a little bit like Di Nero's Travis in Taxi Driver (without the latent aggression). In other words, a lot more real than Lord Laurence Olivier in Richard III.
That means, I guess, that I am often astounded by the way in which, as an artist, I just naturally land up fully inhabiting the artwork. I live my lie. And in so doing, I also live my truth.
My latest large work reminds me of one my all-time favorite album covers: Sgt Pepper's Lonely Hearts Club Band by The Beatles. But mine is also a gathering of greats that makes us realise how democratized images have become. How our universe is inhabited by equally fictional and non-fictional characters that we believe provide meaningful clues for us.
We just have to find the right platform on which to worship them, and now we have so many. Each is a gateway to a whole system of beliefs and inspirations and, unfortunately, dogmas as well. But when the characters are brought together in one frame, the effect is a welcome visual relief from the tired old world we see every day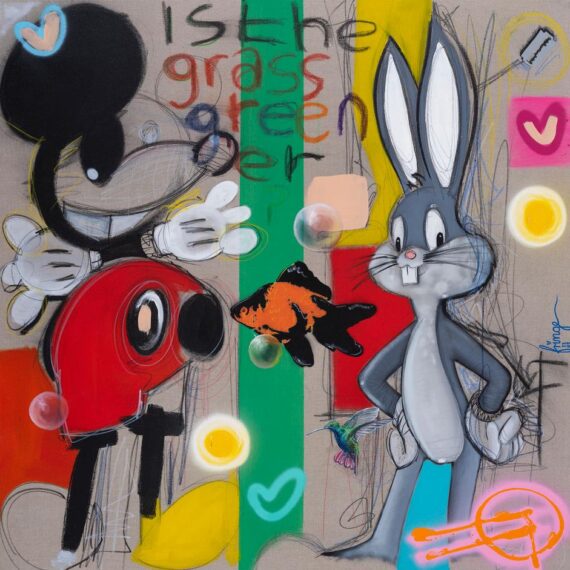 Is there any reason to go on holiday?
The fact that opposites attract is based on the terrible assumption that the grass is always greener on the other side. That's the full expression. So, to put you in the picture: you're sitting o...
Read more
If desperate times call for desperate measures then surely the opposite applies. Glorious times call for glorious measures. Why wallow in misery when you can take a chance on something new? Y...
Read more