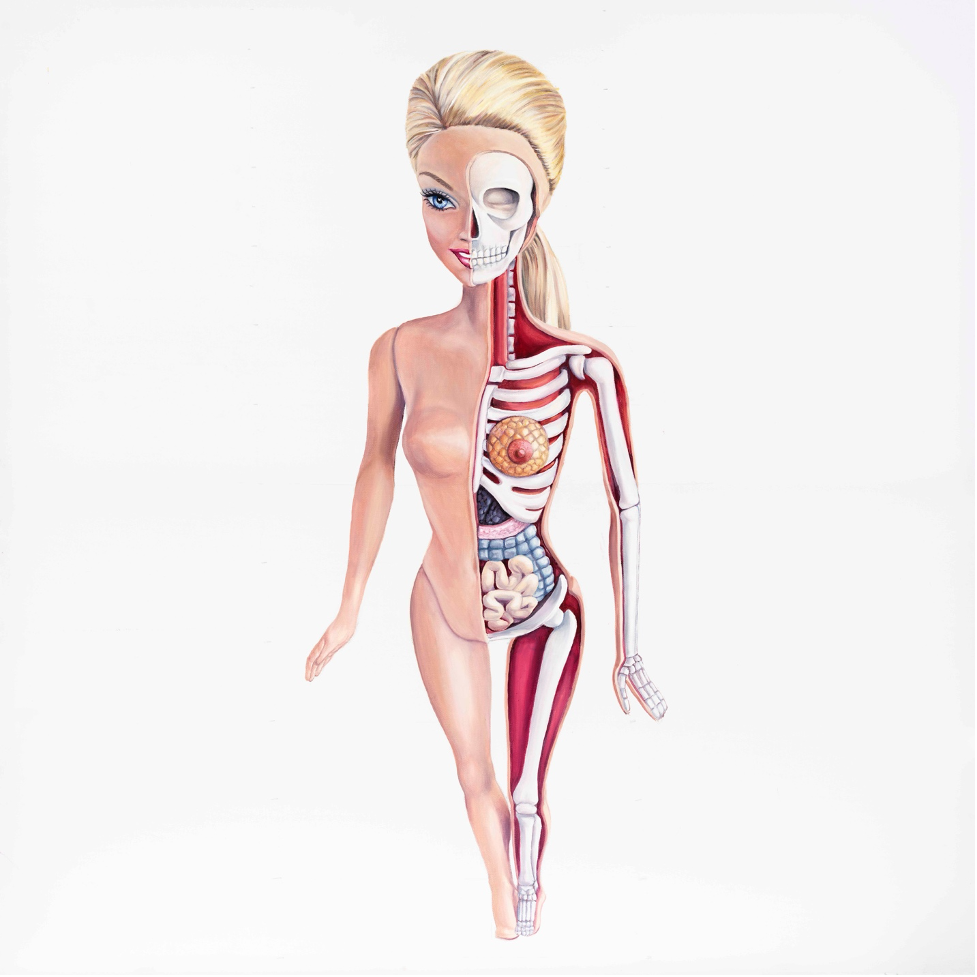 Comparing robots and cave men
There are two ways of looking at the minefield of pop art. On the one hand it's seen as an art of high risk-taking by mavericks who've escaped the shackles of the politically correct art set. On the other it is perceived to be a safe niche – a haven for collectors, seekers of glamour and entertainment.
To say that the reality hovers somewhere midway between the two, would be seen as a cop out by those who want artists to be either superstars or martyrs. The search for the correct visuals to create the pop moment is so endless that it is not time bound in a conventionally artistic manner. In other words, the assassination of a president or a national coup is seen as a transient moment of political madness when compared to the stability of images that simultaneously define popular culture.
Whole crowds can be rioting in the latest fashions, wearing expensive branded sneakers. Or at least cheap knock-offs of big brands. That is why, when you look at the characters of the pop art movement that come and go from one artist's work to another, you enjoy the migration and the way that defacement brings out new meanings when artists get really brave.
The anatomical model is a case in point. A few decades ago nobody would have anticipated its rise in fortune. Now there are famous artists slicing everything open from Barbie, to Lego mini men, to their own famous creations. To borrow them, and to place them alongside Charlie Brown and Snoopy, as I have done, is to compare a Robot to a cave man. It teaches its own lesson about the way that cartoon and pop characters have gone from being tragic comedians, to being alienated aliens. In the space of a few generations.
I plan on making such visual chaos for a little longer, in the hope that some may start to see it as a new visual order. If it's only seen as a juxtaposition of famous icons I'm okay with that also. There's nothing wrong with a whole lot of different fish just swimming around aimlessly in your fish tank. People have stared at that for centuries.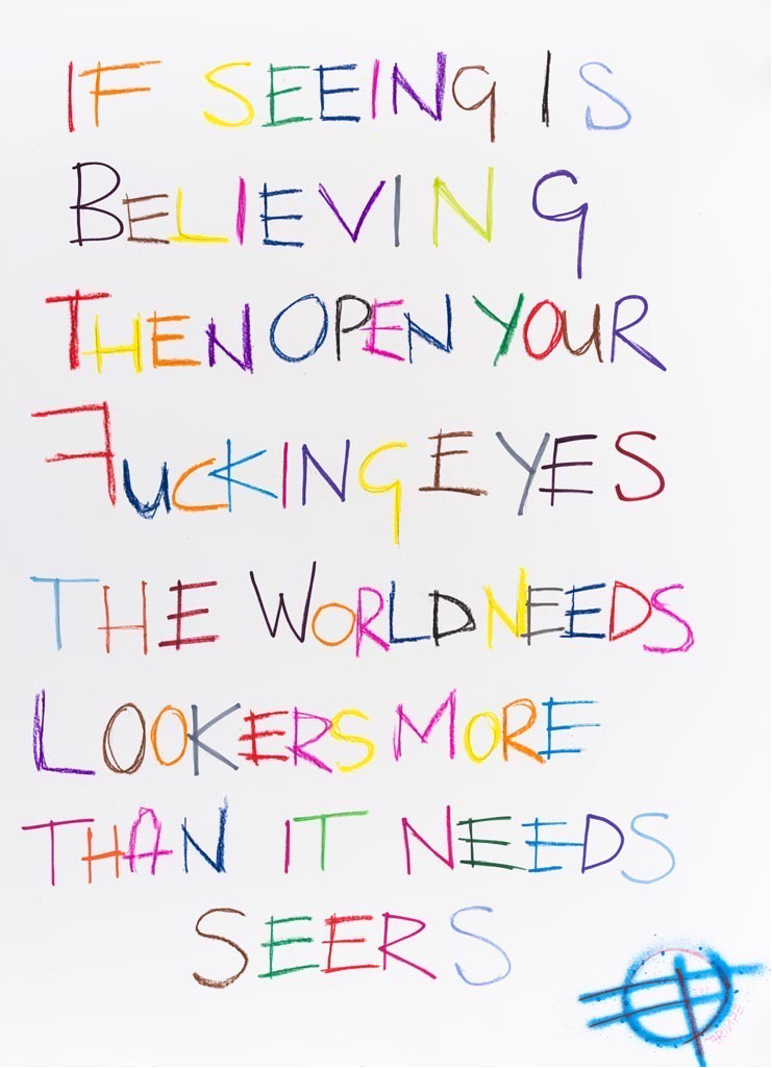 When dark cynicism engulfs the world then it is the duty of an artist to face up to reality along with everyone else. It has been over a year that I, as an artist, have not been able to exhibit o...
Read more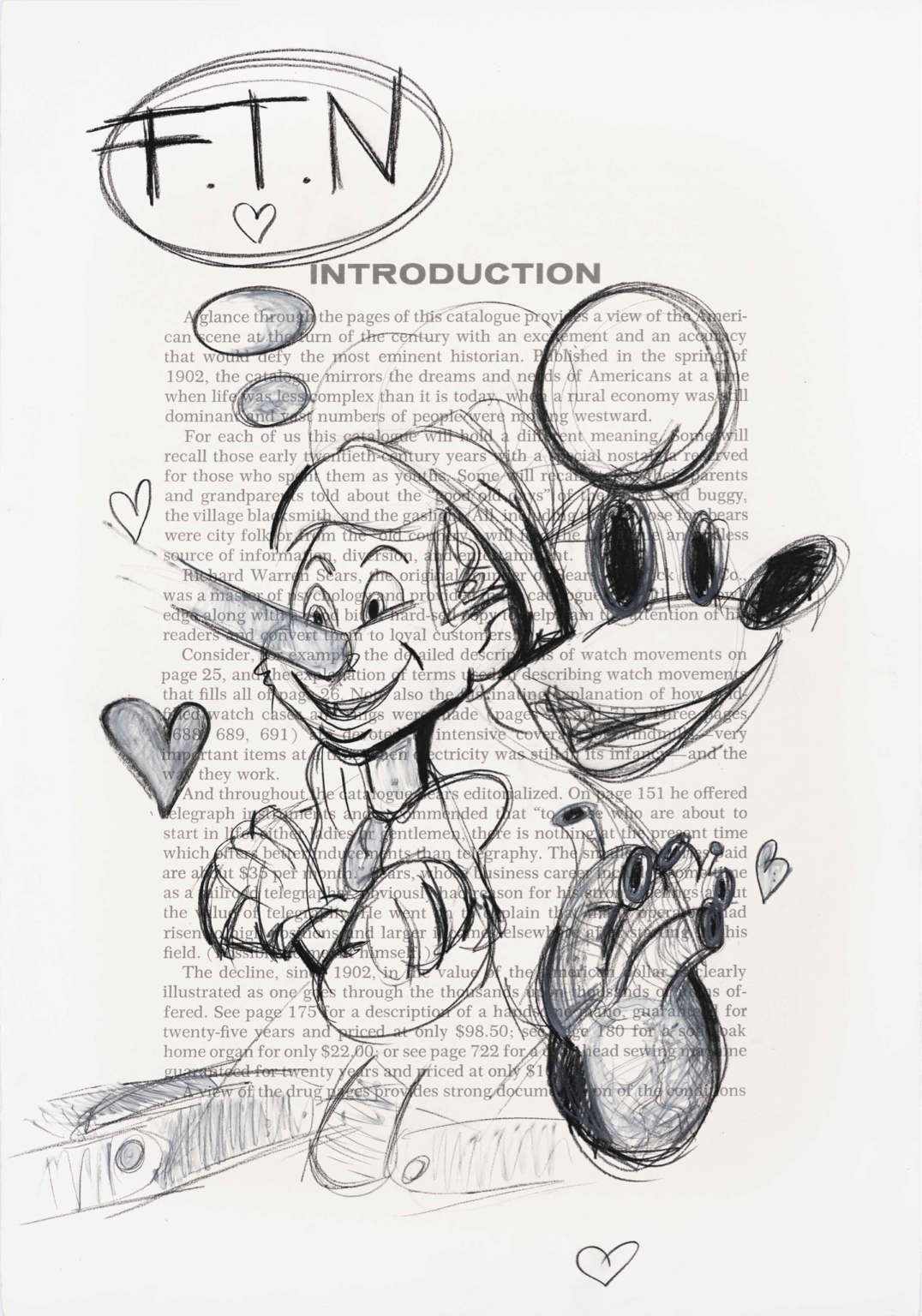 There is a print in which I got two random pictures to talk to each other in a meaningful way. The randomness was not really just like throwing two completely unrelated things together into one fr...
Read more