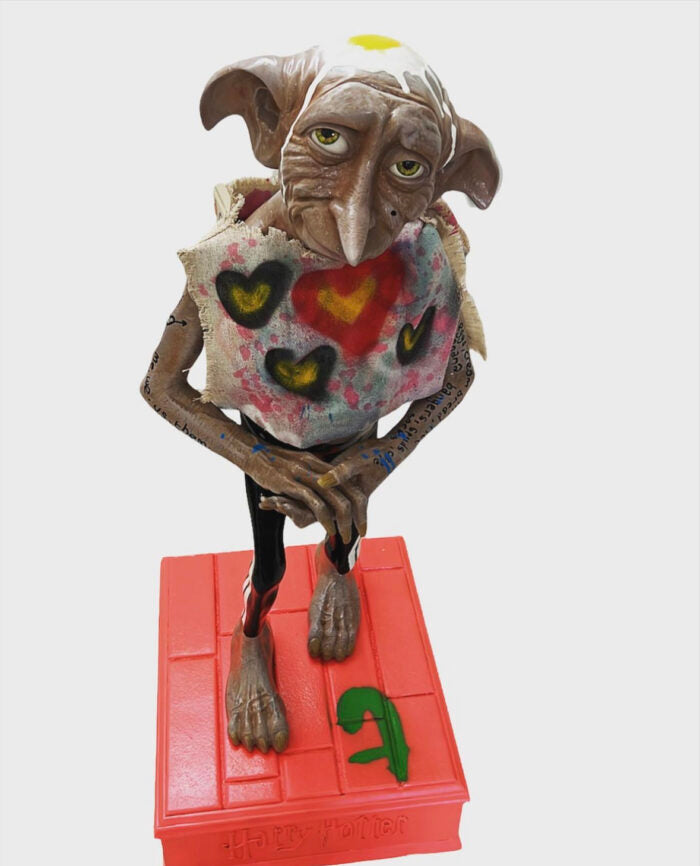 Amy's shopping list
Regarding Dobby, my all-time favorite elf from the Harry Potter movies, I thought, "right what do I have in common with Dobby that makes me see a kindred spirit when he arrives on the scene?"
We're all Dobby in a sense, and if you think that's lame then consider that we are all outsiders, unless you're a planetary-shaking oligarch. We are all ugly in some ways, with the potential to be triumphant in ways that are in conflict with how we look.
The way that we conduct ourselves may start out disappointing to us, but in the end we can get over ourselves when the going gets tough. I hunt down Dobby statues in the way that others look for statues of political leaders and religious icons. And then I make then my own.
There's a real sense of relief in breaking the rules. I say this as an artist whose mission is to take the whole fantasy world of talking animals, and to bring them into our realm. In the process I want to combine the best of what pop, dada and the digital media have to offer by way of visual communication.
As I write this my computer wants to change the word "communication" to "punctuation," and that's also perfectly apt. Visual punctuation perfectly describes the act of isolating the readymade in order make people take another look at what is already there.
And then there is Amy Winehouse. Even after she died in 2011 she continued to touch the souls of people everywhere. And she looked like a girl version of Dobby, although unwrinkled and up there on a stage where she could sing about love and disappointment like nobody else.
If Dobby was a girl pop singer I'm convinced he would have been Amy Winehouse.
Instead of tattoos I've decorated my new Dobby statue with my own shopping list, to show how we are all marked by our common needs. It doesn't matter how famous or weird you are, at the end of the day we all want the same basic stuff: bread eggs, rice, milk. Or some version of that.
I still like to spend real money
Loyalty cards depress me because they are a reminder of a time when one counted coins and literally stored them in a jar under one's bed. The plastic card is a frugal saving of sorts that really ...
Read more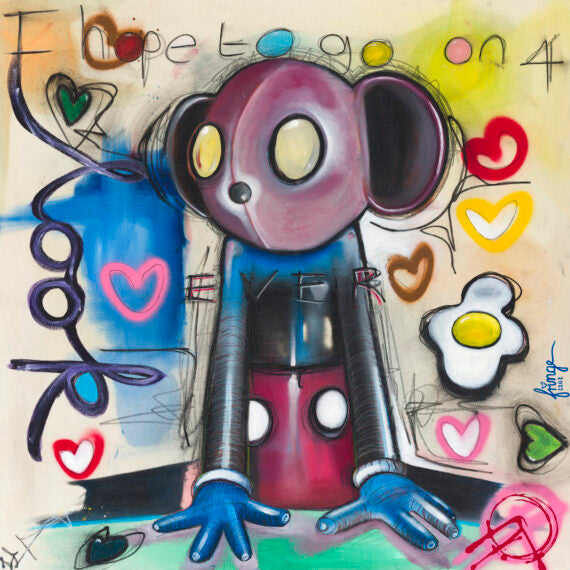 Serendipity is one of the most trusted brands, um, worldwide. By its very definition, serendipity brings us closer together. There have in all probability been thousands of businesses, books and ...
Read more