Universal love thing
The character of Gutinke Meine is a sculpture of a tiny, lovable creature. It is now evolving into a fully functional being in my painting. It is my response to love that is passed down through generations. Through my experience of traditional communities like the Portuguese community, Greeks and Jews I have come to realize how familiar our desires are. We are so similar, and here in South Africa we all benefit from ancient traditions that are nourishing in many positive ways.
When making a work of art about such things one has choices. The one way is to faithfully picture the changes and consistencies in families and communities. But that is a very old-fashioned approach. The other way is to find a universal object that symbolizes the love and connection between people in the same family or group.
When I created Gutinke Meine (a Yiddish term of endearment for 'my sweet darling' or similar) I had a clear idea that it would further my interest in cartoon memory and the way that toys play a role in keeping families together. I have always had a passion for toys, and even as an adult it's become my downfall, because well designed gimmicks for adults are pricey. But I persist in my collection.
The promise of the character is that it will remain consistent through time. It's like a teddy bear, but an almost science fiction rendering of something very old and dear. It has infinite potential to jump up, to transcend its lowly status, to become a living being with its own dreams and ambitions.
It is now beginning to play a leading role in its own dramas. It is an unlikely superhero, it is a family friend and it is being created to achieve great things.
Gutinke Meine has had to evolve from its static state as a sculpture. I have wanted the baby to move in a way that a parent anticipates the first steps of his child. The thing about sculpture is that it must occupy, and take command of, space that is not merely a place on a wall. It is audacious of an artist to disrupt the flow of energy, and movement, in a room or gallery. So that means it must add meaning to the atmosphere that already exists. Or why should it exist in that space at all?
Gutinke Meine, my precious creation, must be able to keep communicating something about the beautiful transience of childhood. It must be able to grow and tell its story as it develops. It must be the star child of the Fringe Universe.
It's been almost 90 years since Brassai started photographing graffiti on the walls of Paris. Today there's nothing particularly special about photographing city walls with markings on them by pe...
Read more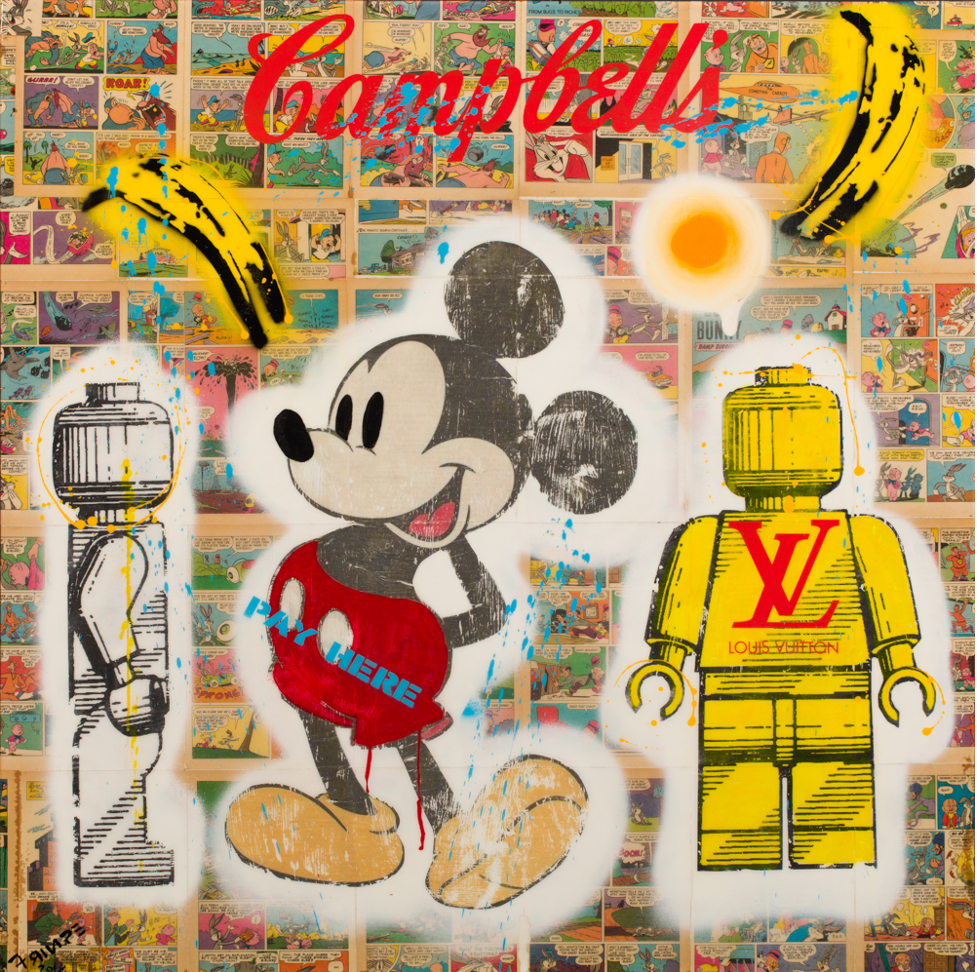 If I think of my own journey with comic book characters, I remember a young boy growing up in the suburbs eager to know what would happen to me in a place full of conflict and unresolved issues. ...
Read more